AL-MAANI: AN WORTHY PEST CONTROLLER IN MELBOURNE
AL-MAANI: AN WORTHY PEST CONTROLLER IN MELBOURNE 
Owning a home makes us very proud. But keeping it safe and secure can sometimes give us nightmares. No, we are not joking here. We know, that everyone dreams of a beautiful house that is clean and feels hygienic. But animals and insects are always there to break our home-sweet-home dream. 
But how to keep a place safe from a pest infestation? The first thing we do is Google it down. Later we try our hands at every remedy available there. Sometimes the methods give us a temporary solution. But pests always come back just when we start feeling relaxed about them.
But a professional pest control service like AL-MAANI can make your life easy with home pest control in Melbourne and dead animal carcass removal in Melbourne. To avail of these services, you need to just call us. It is our duty to inspect your property and make necessary arrangements. 
But are these pest controllers worthy of your money and time? You always find these questions lingering in your mind. To get an answer, read the article till last. We have answered your questions and informed you about our services that you can use whenever you feel like it.
Is pest control worth investing in? 
The question deserves a lot of discussions. If pest control is worth the investment, then why it is so? Many people still don't find pests as serious threats. That's why people think that professional pest control is unnecessary spending. 
If you scroll through Google or Youtube, there are numerous home remedies to get rid of pests. These videos will give you an idea about removing insect infestations and dead animal carcass removal in Melbourne or anywhere in the world. 
But are these videos or DIY remedies enough efficient as they claim to be? Until you try them yourself, telling whether these methods work or not work will be in vain. But being professional pest terminators, we have real-life experience about why you should invest in professional dead animal carcass removal in Melbourne or in removing pest infestation. 
When the pest infestation is on a small scale, you can manage it all by yourself with effective home remedies. But when they are in large numbers, removing them is a tough job. This challenging task needs experts' help and professional pieces of equipment. 
By seeing it on the web, you can bring traps and different elements to keep insects at bay. But an infestation contains a large number of insects. Just a trap or multiple traps can fall short to remove them permanently. Even, though you have to invest an ample amount of time to set these traps and check them later. If animals have died in that traps, you need to dispose of them yourself. The entire process is too long to handle all on your own. 
Although, it seems like calling a professional pest controller in Melbourne is costly. But when you think of the long run, it is always cost-effective. Even you save your time and labour by hiring a pest control service. Either way, you have to put enough time from your busy life to clean through dust and insects. These pest controllers also offer dead animal carcass removal in Melbourne to make you free from any hazards.
A home remedy is never been strong enough to beat a professional service. Since most home remedies like traps and solutions demand insects to travel toward it. It becomes less effective in wiping out all of them. 
On the other hand, pest control companies have more brilliant ideas and tools to clean each of these easily. The effect of these services also stays for months. After having a professional home pest control service, even regular dusting and cleaning will be more helpful to keep your property free from cockroaches, mice, ants, spiders, mosquitoes, flies and many more. 
What are the services AL-MAANI offer?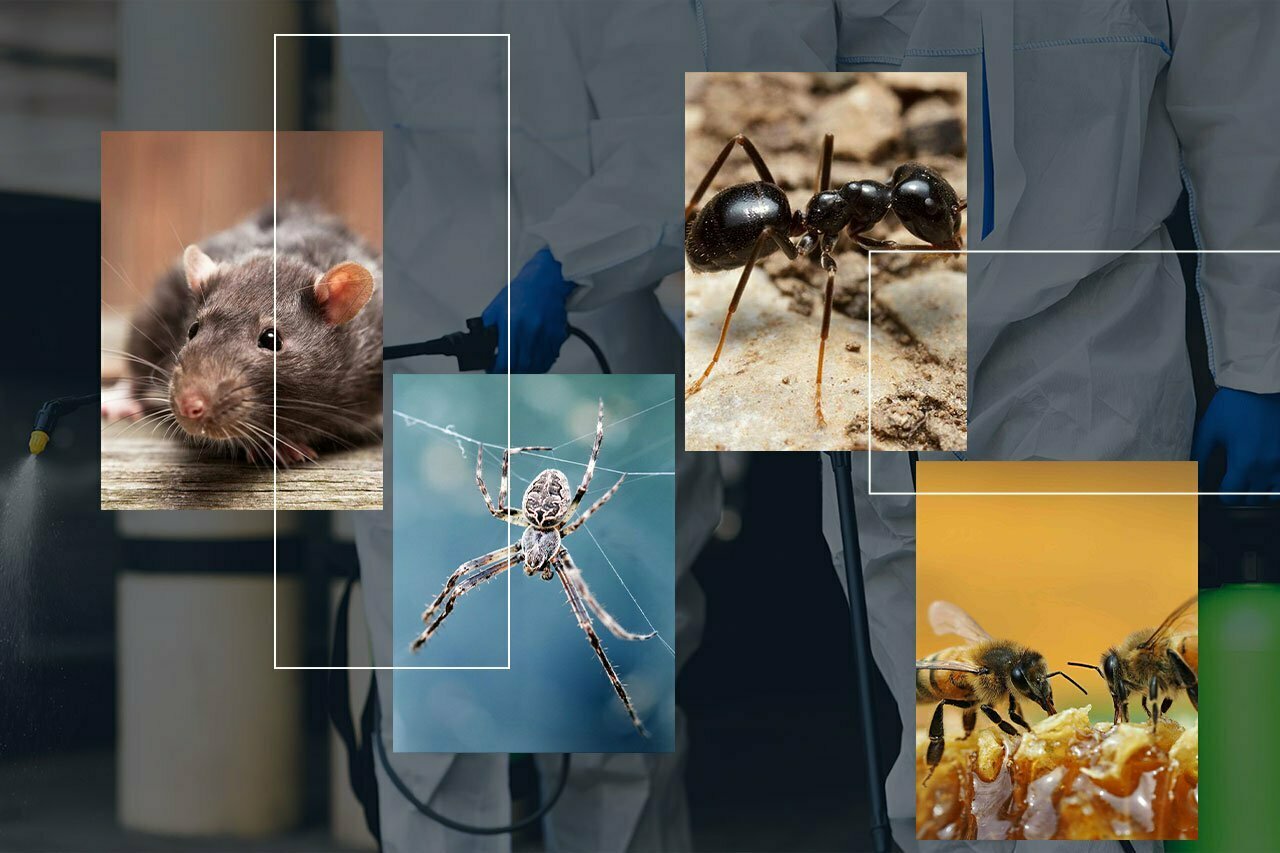 If you are doubtful about which pest controller to all, then we are here to ease your concern. We, AL-MAANI pest control service, offer home and commercial pest control in Melbourne. We have built a team of fully trained professionals with complete licenses to make living pest-free. Below are a few services we offer. These pests bring most problems to our homes. That's why we are determined to remove them entirely.
Rats & Mice:
Do you know that 42% of yellow-necked mice bring damage to furniture and internal constructions? AL-MAANI is mice and rats pest control in Melbourne and also performs dead animal carcass removal in Melbourne to make your home stinks-free.
Spiders: 
Sydney funnel-web spider has brought deaths to many Australians in the past years. They are highly venomous in nature. You must not meet these spiders for your own safety. With AL-MAANI spider treatment services in Melbourne, you can be safe and secure. Even a dead spider can be infectious as humans can get highly allergic to spiders. That's why AL-MAANI also does dead animal carcass removal in Melbourne so that you must not contaminate any allergy.
Ants:
Ants are small. But the amount of disadvantages they bring in is definitely not small. They are hard to treat. Even after repetitive home remedies, ants keep coming back. Some of these species might contaminate you with allergies even when you touch them. To tackle the issue, AL-MAANI has introduced ant treatment removal in Melbourne to keep your homes ant-free. 
Bees & Wasps:
Australia has made millions from exporting honey. Thus you can understand that the Australian honey bee is an addition to our economy. But, you must not add them to your residential or commercial complexes. Their bites are painful and can make you seriously ill. AL-MAANI does bees and wasp pest control in Melbourne. If you have seen their hives, call AL-MAANI for waps and bees nest hives removal in Melbourne. 
Birds:
Birds can be a real nuisance in your daily lives. When they make nests in residential or commercial properties, they bring other disadvantages with them. Bird droppings are dirty and smelly to live with. Also, they can hamper the functionality of home appliances when they build nests inside them such as air vents, unused stoves or fans. Just breaking their nests is not enough to keep them at bay. AL-MAANI professional bird nest removal control in Melbourne is the perfect solution to this triggering issue. With our dead animal carcass removal in Melbourne service, you never have to dispose of the bodies yourself again.
Apart from these pests, AL-MAANI also removes bed bugs, termites, cockroaches, mosquitoes, flies, etc under our pest control services. From removing bird nests and bee hives to dead animal carcass removal in Melbourne, AL-MAANI totally covers the domain of pest control. With us, you don't have to think twice. 
Final Words:
We understand that you are very particular about what to bring inside your home. But even after being 100% careful, pests and insects somehow find their way to our homes. Regular cleaning and dusting are not enough to keep the interior safe from their destruction. However, you can always ask for professional help regarding this issue. AL-MAANI is one such name that dominates the field of pest control in Melbourne and Victoria. With eco-friendly methods and effective techniques, we keep your home insect free. Apart from that, you get the best deal in the market. Have a word with us today to know what we can do for you. Live happily! Live hygienically!
Call us: +61 435 010 341
Email Us: [email protected]
Follow our Facebook Page
IF YOU LIKED THIS ARTICLE, HERE ARE SOME MORE!