Prompt & Pocket-friendly Bird and Nest Removal Services in Melbourne 
Birds look good when they fly higher in the sky. But, they too need to rest so they craft nests. Unfortunately, nestling inside your nest needs some aggressive intervention on time. Why? Because cohabiting with pests birds under the same roof is tough. 
Bird and Nest Removal Services in Melbourne or any other city in Australia by reputable agencies do not involve cruel methods. So, ornithophiles do not need to get alarmed and launch a protest against this move. 
One cannot simply allow birds to come and nestle in their building as it can cause several serious issues. This blog will throw some light on the resulting consequences of keeping a tolerant attitude towards pest birds at home/office.
Let's dive into the probable difficult situations.
Slippery pathways
Birds need to excrement like most other creatures. They are not trained social animals but free creatures. Birds nestling within your property premise or inside the house/building will drop their droppings nearby their nest. 
The slimy waste material lying on the ground makes the passage slippery. Anyone stepping on it, carelessly, might slip and fall, causing minor to severe injuries. 
Children and elderly people are even more vulnerable. 
The build-up droppings ruin the outlook!
Birds nestle, usually, when they are into some serious family planning. Their hatchlings and nestlings add to their family generously. And they all are quite generous also in whitewashing areas around with their droppings! 
The bulk amount of you-know-what-we-mean build in time makes the place look nauseous. Your visitor would get the scope to question your sense of tidiness and property maintenance regime. 
They can transmit diseases
Birds do not intentionally scheme to make you all fall sick. Sadly enough, despite their innocence, they are sometimes the culprits behind a few diseases at your place. Reportedly, birds and their dropping carry 60+ transmissible health concerns. 
Pest birds like house sparrows, pigeons, and others carry tons of pests laden with their bodies. Candidiasis, Histoplasmosis, and Cryptococcosis are three prominent diseases caused by them.  
St. Louis Encephalitis is an infectious disease that mosquitoes spread apparently, but birds play the perfect host to the virus. Mosquitoes get it from birds and pass it over to humans. 
The SOLUTION Now
Professional intervention! If you are staying in a city like Melbourne, look online for reliable Bird and Nest Removal Services Melbourne near you. These days many companies offering pest control services enlist their business in the Google My Business listing.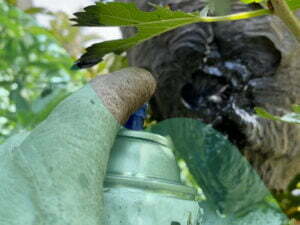 It is also advisable that you ask for references from your acquaintance and friends who sought such services recently. They usually offer the best help provided they trusted a reliable pest controlling company. 
In Melbourne, options are many but look for the ones with considerable market reputation. Check their online ratings and reviews. Go through their online business portfolio. 
Look for the methods and mediums they use to control pests at residential and commercial sites. It is important you opt for a licensed and insured pest service offering company. 
Hopefully, you will find the one that can deal with the situation most appropriately! 
Follow us on Facebook